How Cloudflare saved Bandwidth and kept My Blog Up in Traffic Spike

Life is all about learning
Back in 2016, I shared a post when the long awaiting Google Assistance came up with the preview edition in Allo. I was eagerly waiting for it to try out. I did that as soon as it was released and shared the awesome results/answers of Google Assistant in my blog post.
To my surprise, that post got a lot of attention and it has been shared lots of time over the social networks. A few Allo engineers also shared that post. I received a Traffic Spike. Thankfully, I have already setup Cloudflare, which came to rescue in the sudden traffic spike.

Cloudflare caches your static content and serves it from their server without contacting your own server. It results in saved bandwidth as static content is not served from your server. It is cached and served directly by Cloudflare.
That post has 52 screenshots resulting a total of 1.2 MB page including images. With the sudden spike in traffic, with any hosting, I was going to run out of bandwidth for sure. Even if I want to transfer to any other hosting, it won't be possible with the huge amount of traffic I was receiving every second. But because of Cloudflare that was not a worry for me as caching worked perfectly well and my blog was live throughout that spike without any downtime.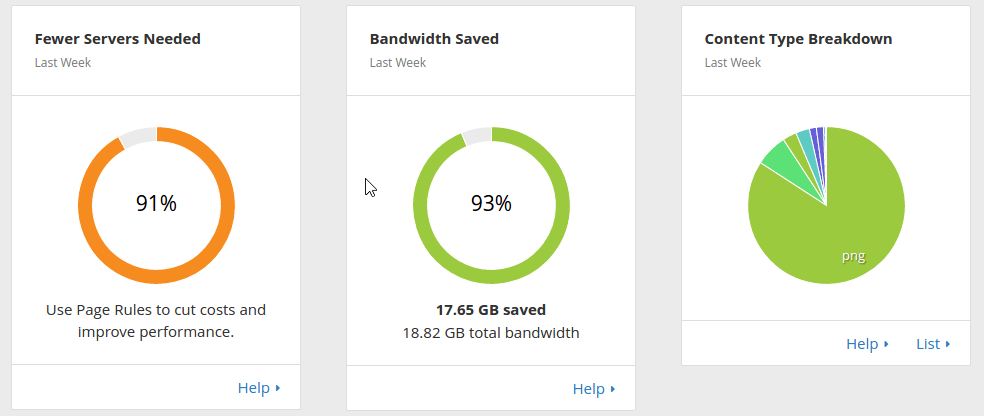 Cloudflare saved me 17.65 GB of bandwidth with the total of 18.82 GB of bandwidth served in the 2 days period. That was huge. I would be in trouble at that moment without Cloudflare. Most of my content was PNG images, i.e. screenshots of Google Assistant in Allo. 99% of my total traffic was served over HTTPS. So, it was a lifesaver for me at that moment.
There are lots of other benefits as well. There are also lots of articles as well on how to use Cloudflare and why to use Cloudflare. If you have not yet used Cloudflare or confused if you should use it for your website or not, I encourage you to go ahead and use it. It was a very positive experience for me.
And if you still has not checked that post which I am talking about, you should definitely check it out right now!