Launching ShareAndSplit - Manage your shared expenses easily

Life is all about learning
Today, I am very excited to announce my new project launch - ShareAndSplit. I have been working on this project for very long and finally I am very happy to launch this today.
The journey

I always wanted to make something which people can use in their daily life and which can save their time and money. With this in my mind I started exploring many ideas which can fulfill this goal. Once I came across this idea to minimize the pain of sharing expenses with your friends or colleagues, so that you can settle with them easily, quickly and effectively. And there I started this journey.

Most of us have used excel sheets to manage the shared group expenses. It's tedious. Because calculating the total spending of everyone and who paid how much and what is their final balance and who should pay how much to whom to settle their balances are always tedious tasks to do. It also requires your good amount of time to make sure that everything is calculated correctly and there isn't any wrong formula applied. So, to make this process smooth, easy and fun; I decided to make an app in android which is almost in everyone's pocket out there and even more in the developing countries.
ShareAndSplit - The App

So, let's talk about what's in the app. Most of the time we want to settle for something really small or sometimes really big group of expenses. Like just to settle for a day's hangout or 2-day trip with very less no. of expenses or keep the records of expenses when you are living in PG or with your friends. With both of this you can create events and add expenses to get settled for that event.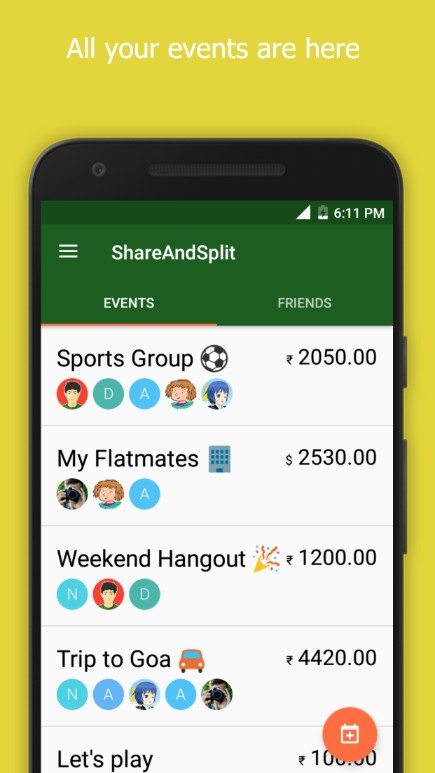 On adding expenses in the events, it will show you the settlement options so that you can make payments to each other to settle your dues. Event will be shared among all the friends in an event and everyone will be able to see and contribute.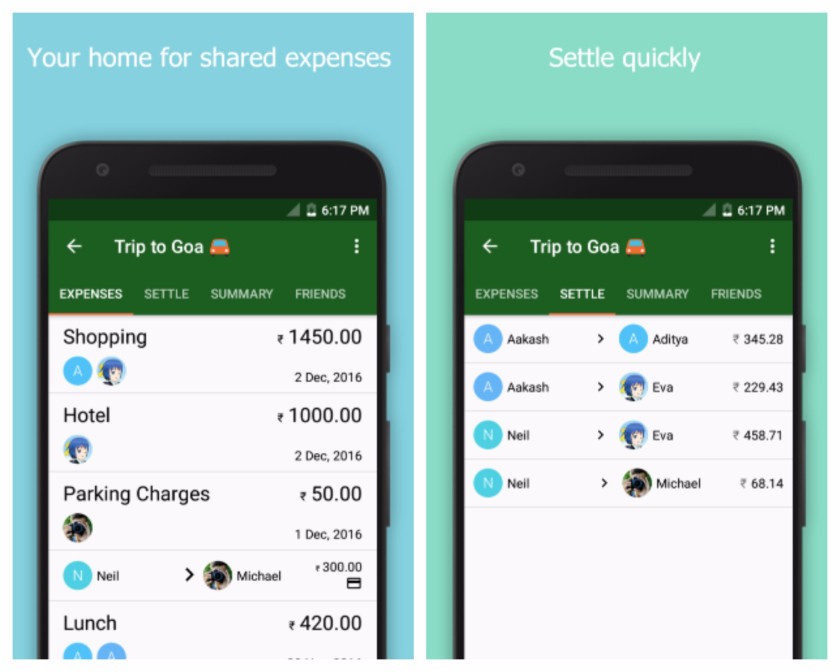 The insights and charts will help you understand some key details about the spending and paying, the total group expenses, your spending etc.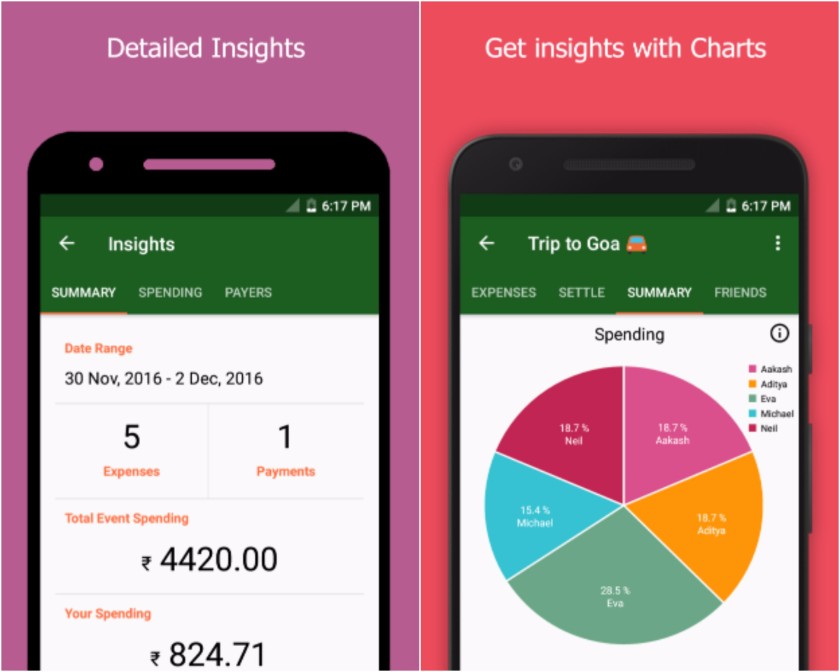 You can find more details on website.
Share the word

Get the app from the Play Store: ShareAndSplit

Anyone you know who can benefit from this? Share with them. You can also share from the ShareAndSplit app.

You can find ShareAndSplit on Facebook and Twitter, too. Share your love with the hashtag #ShareAndSplit.
LT;DR

ShareAndSplit will help you manage your shared expenses. So that you can keep track of your expenses and settle them quickly with your friends.

Download Android App from the Play Store: ShareAndSplit

Website: shareandsplit.com

Follow us on: Facebook and Twitter

Share your love with the hashtag #ShareAndSplit.
---
Thank you everyone who has supported me in this journey and helped to fine craft the app. Looking forward for the feedback.
Anything you want to say? Drop an email on [email protected]