Play Google Chrome's Offline Hidden Game

Life is all about learning
Playing is fun. Small game or big one. It's always fun. Google Chrome thinks that, too. On your laptop, PC or mobile, Google Chrome has a nice way to keep you entertained with a small little game when you are offline. You have seen below page many times. And you hate it, right? Not anymore.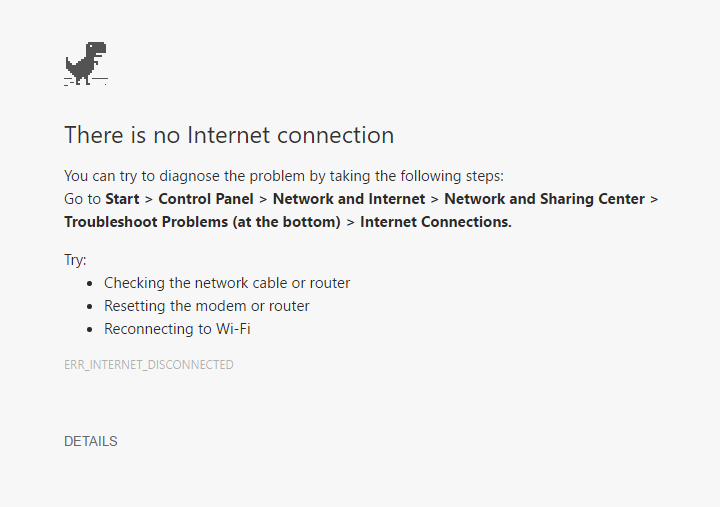 You have a hidden game to play on that page. It's an easter egg on Chrome. Just hit the spacebar on Google Chrome for desktop or simply tap on that dinosaur on mobile and it will suddenly jump and game starts.
Here is a look of what it looks like on mobile.
As soon as you tap, it will start running and the game starts. It will celebrate on every hundred points with a sound. After 700 points it will suddenly turn fully black till 900 points. Again to normal after 900. There are many point blocks in the game where it will turn fully black. You can see it in the next screenshot.
A little long pressing spacebar or long tapping will turn in a high jump. And pressing it for very short time will results in a short jump.
I played on my laptop and here is my score snapshot.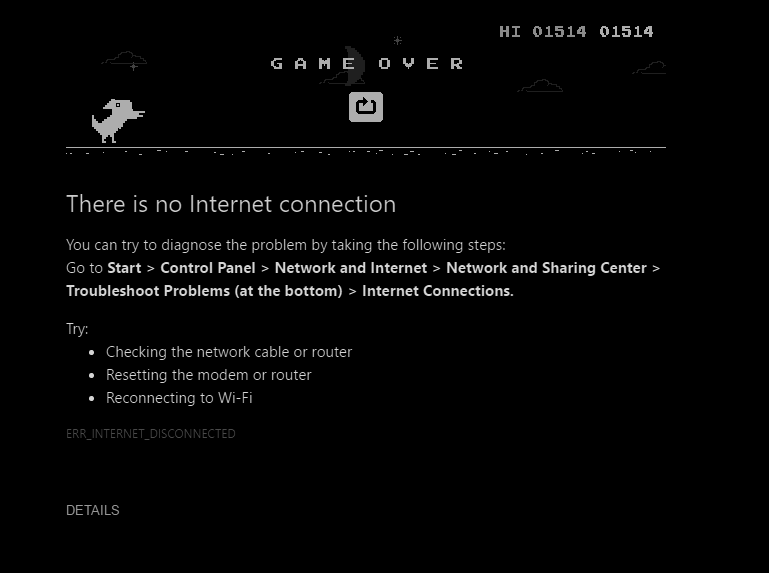 I know this isn't the best but I'll keep playing! Try this, You will also enjoy.