Search Files Super Fast with Everything on Windows PC

Life is all about learning
Searching a file on your Windows PC is sometimes very frustrating. It takes a good amount of time to search a file because of its indexing process. It makes a bit more frustrating when you a need a file buried deep down in your hard-disk or the file you saved 5 years ago and don't have a clue where it can be. Here, comes my favorite Windows search engine, Everything.
##Everything##
This super-small lightweight free software searches your millions of files as you type (like real-time). No more waiting and seeing "searching...". Trust me, Its blazing fast.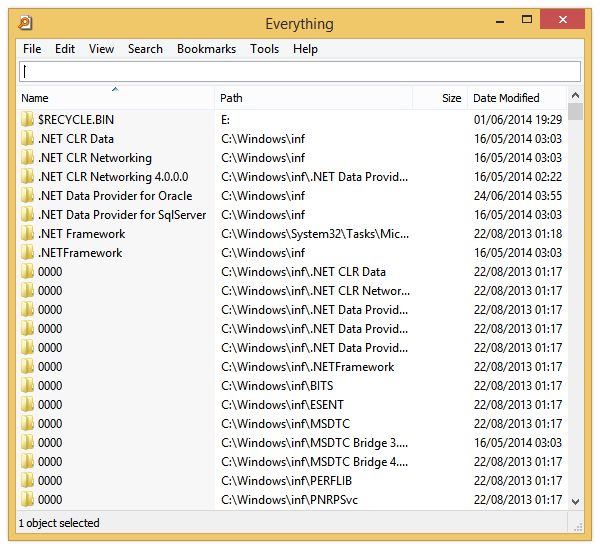 Download

Download Everything from its official website.

###Features###
Small installation file (<500KB)
Clean and simple user interface
Quick file indexing
Quick searching
Quick startup
Minimal resource usage
Small database on disk
Real-time updating
Command-line version
HTTP Server
Supports Regular Expression (RegEx)
Filters for file type such as Audio, Video, Picture, Compressed, Document, etc.
Export Search results to CSV, TXT or EFU files
Do you need a complex search? Head to the FAQ page on Everything site for some advanced searching tips.
I am using this for over 3 years now. Its awesome. You must try!