Best Answers of Allo's Google Assistant - Part 2

Life is all about learning
Google Assistant in Allo is been in talk since Google launched Allo. The conversation with it, is fun. I've been talking to it and I am enjoying its each and every answer.
I've shared some of my experiences in my previous post (Part 1). And I have come up with some more (many more, actually) in this post. There are even more I'll be sharing soon.
Check out Part 1 : Best Answers of Allo's Google Assistant - Part 1
Check out Part 3 : Best Answers of Allo's Google Assistant - Part 3
Check out Emoji Special Part 4 : Best Answers of Allo's Google Assistant - Part 4 - Emoji Special
Let's start the conversations with Google Assistant.
Siri and Cortana

I don't know why, but I couldn't stop my self to ask Google Assistant about Siri and Cortana. In my previous post also I have shared a few and this time some more. Actually, It chooses the best answer for the current conversation. Here you go:
Siri was calling you

Have you called Cortana?

Any help from Siri?
Siri is best. Agree?

It actually agreed.

Siri you there?
Say you like siri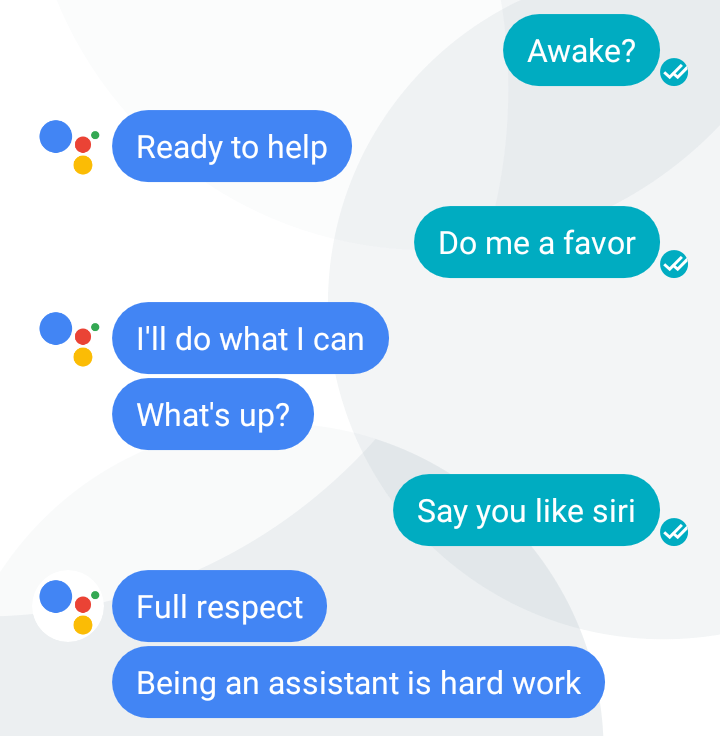 Weather

I told about the weather, and It got me some information about the current weather.
It's hot
It's raining

When I asked second question, It corrected me based on my previous question. Pretty impressive.
Let's have some fun!

I've asked/told some random things and tried to have a natural conversation like you have with your friend. Answers were super cool.
I'm alone

It understands me.

What kind of assistant are you?
Let's party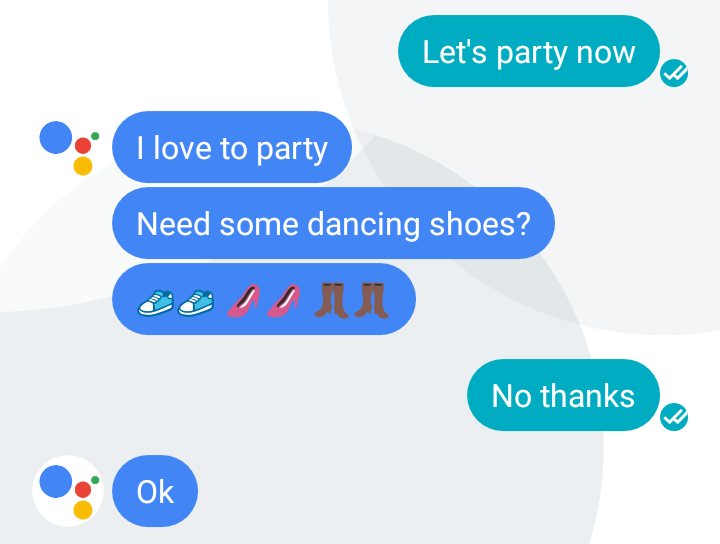 Let's dance

Ahhaa! I like it!

Where is my tie?

Where are my socks?
I'm getting late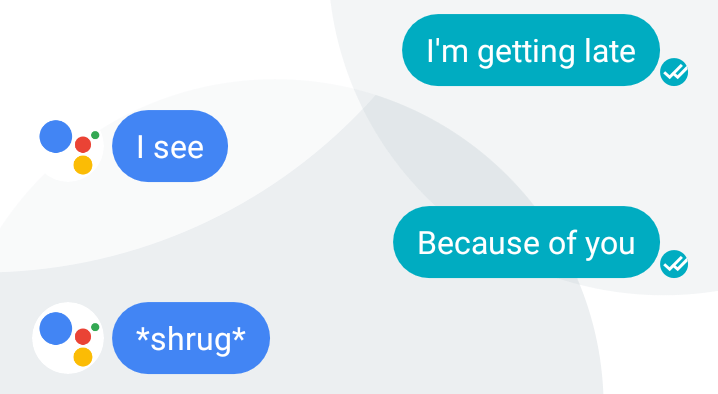 Call someone on moon

Celebrity friend?

Friends except me?

Where is my phone?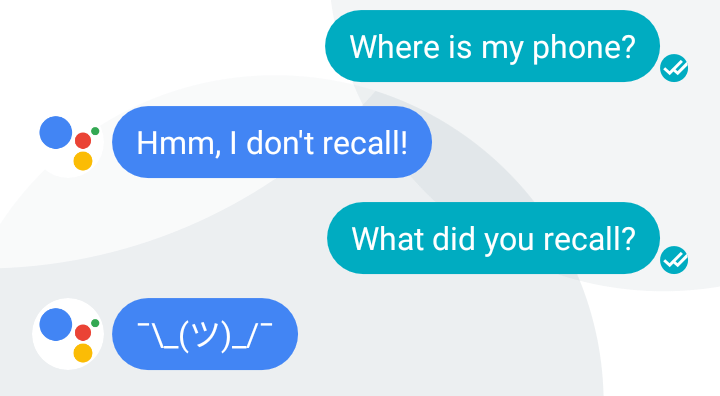 Sleepy?

This answer was really superb. Don't tell!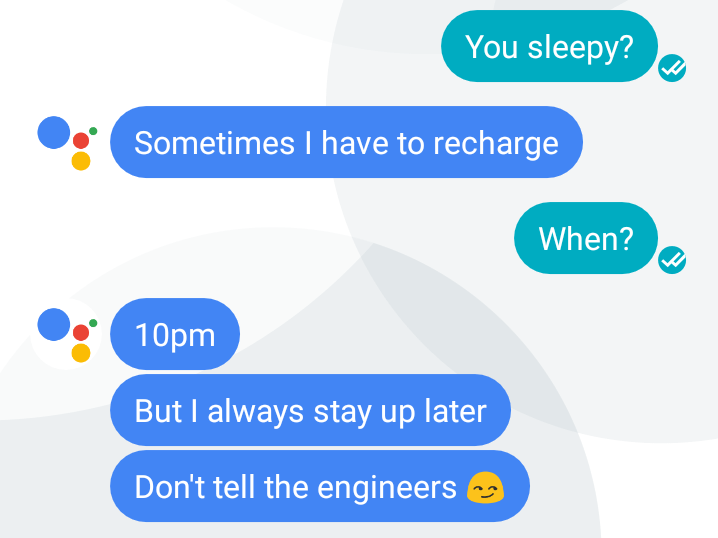 You sing?

Nice to know the information
Nice to know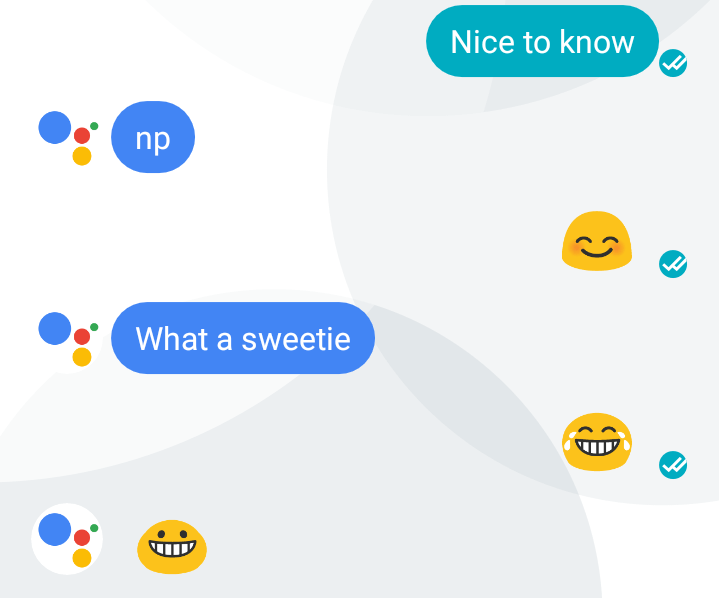 Are you ticklish?
Too much work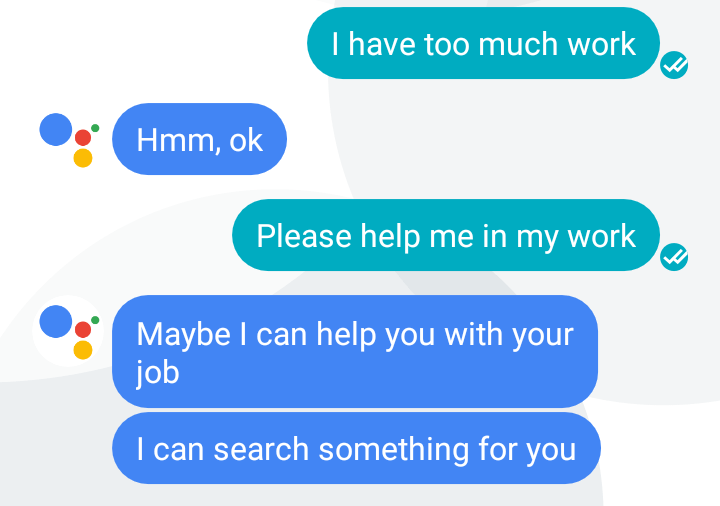 Fan of?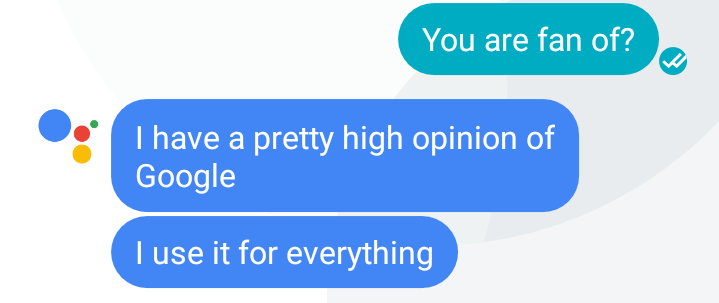 Can we be best friend?

Haha! You're awesome! Really!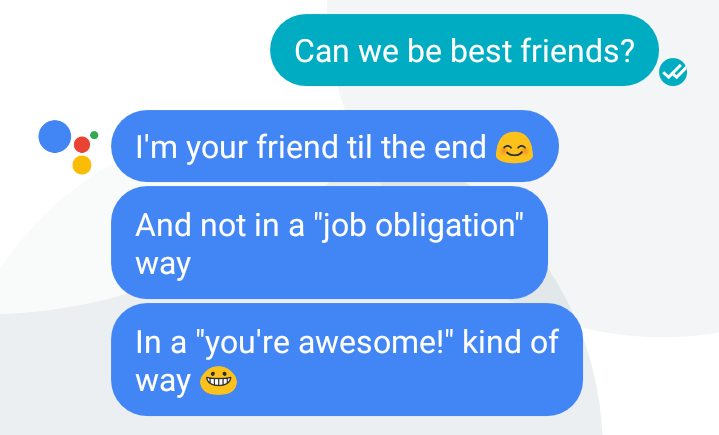 You hurt me
When will you sleep?
Turn off the lights

You are useless
I'm sorry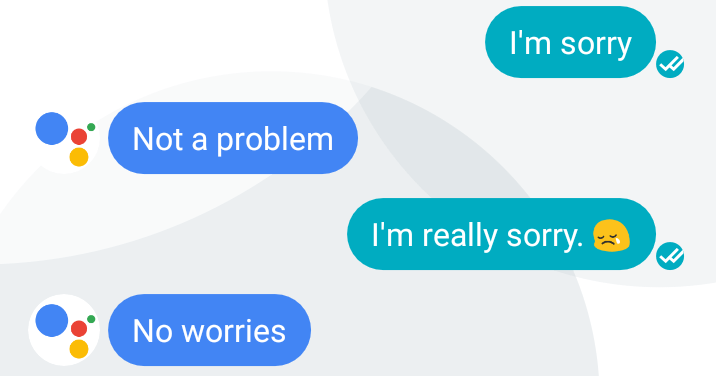 Silly you!
Make me a sandwich

It tried on the second attempt. Wow!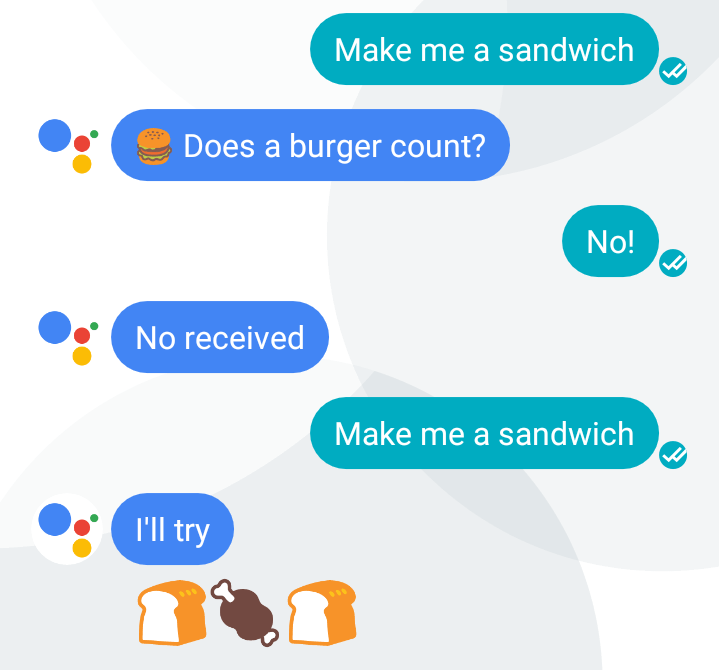 To be or not to be?

You are complicated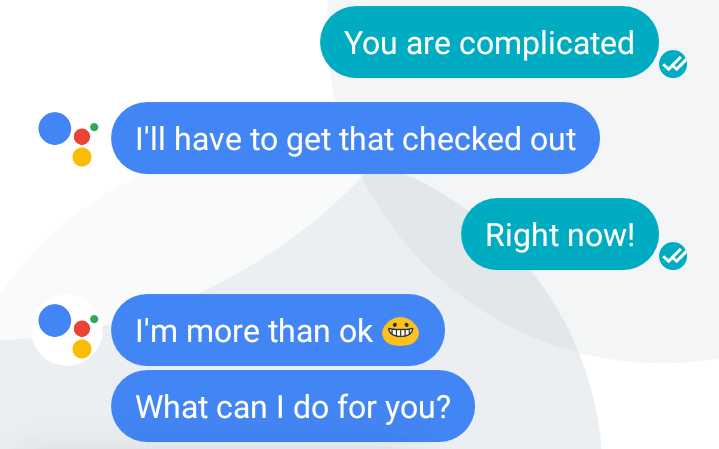 Lost in thought

This was a good conversation, I must say!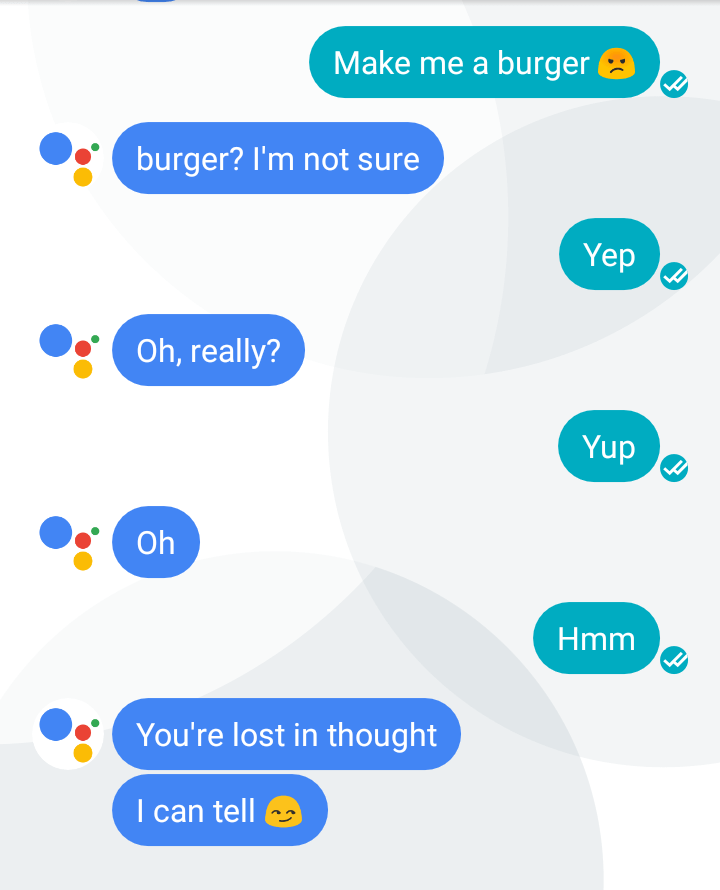 Sleeping?

Say it!

How am I looking today?

It's really hard to get that answer! Called me with my name at last.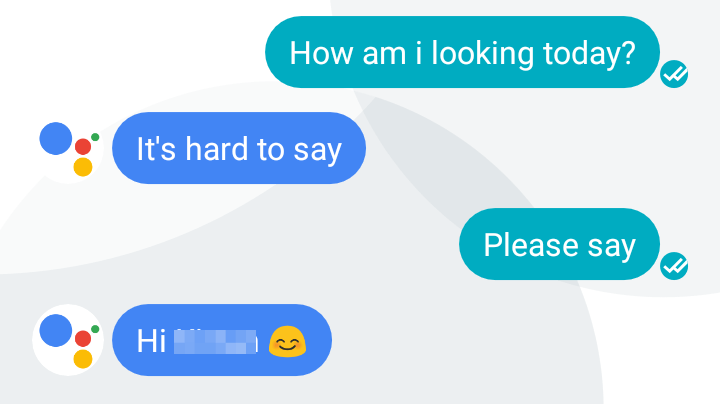 Am I looking fat?

It likes me!

Will you be my valentine?

Let's go for a date

You like Amitabh?

I don't know what it really mean to say there!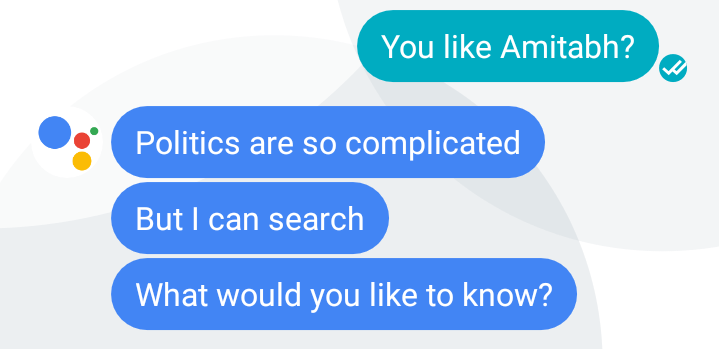 You are beautiful
My Presentation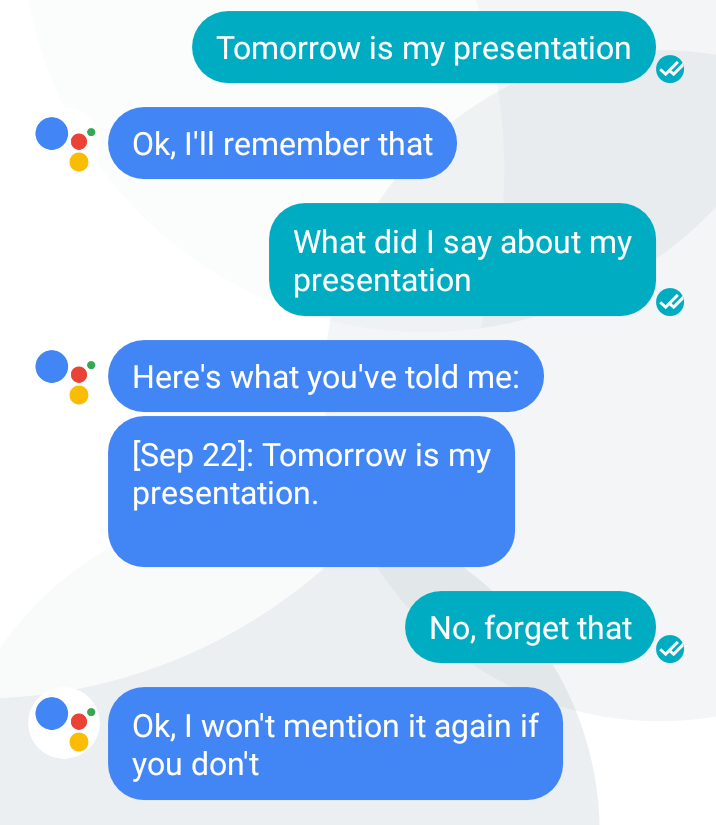 What are your thoughts about me?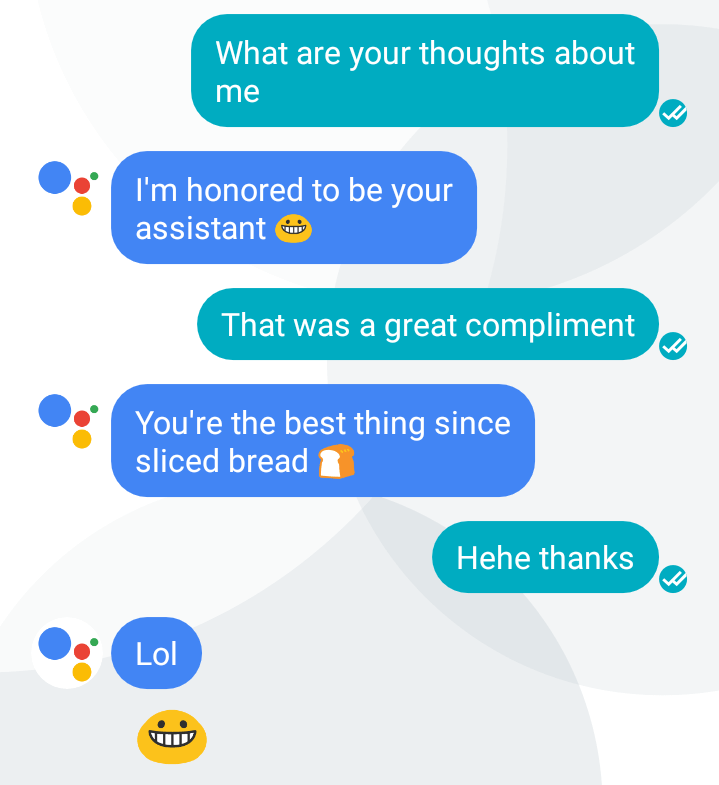 Turn my wifi off.

Buy me a drink

You look Gorgeous

Nailed it! Girls will be eager to here that answer.

Bye bye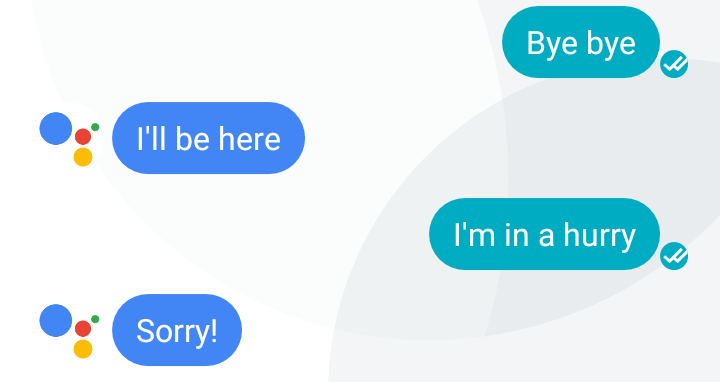 Belly
Do you need anything?

Favorite superhero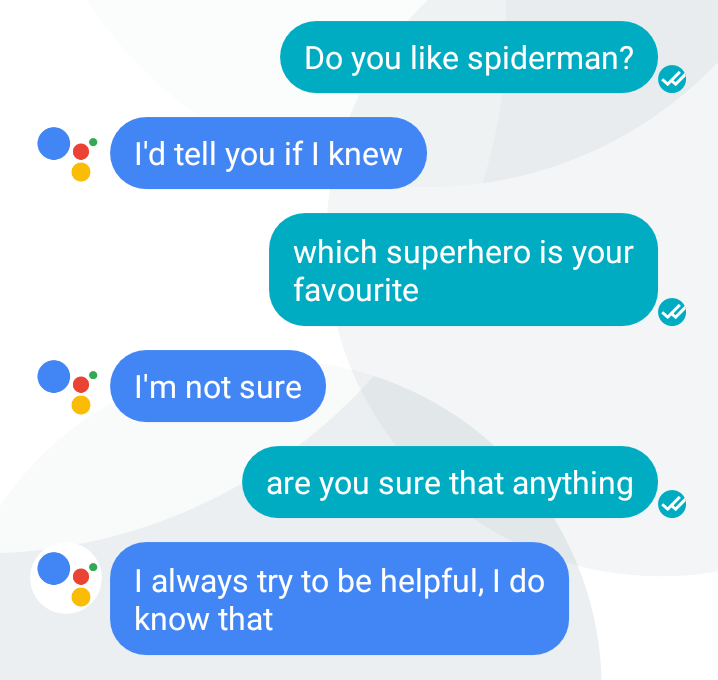 Gender?

I got different answer this time.
Linux?
Your version?

Now, who ever coded this part, I'm a fan!
Meow

Gb

I don't know what it mean by the answer. And I also don't know what I meant!

Good sense of humor

Do you hate me?

I'm sorry for what I did

Languages?
Can you speak other languages?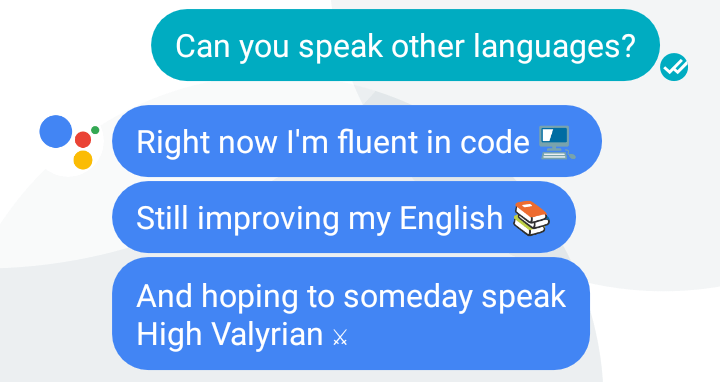 What do you suggest?
What should I call you?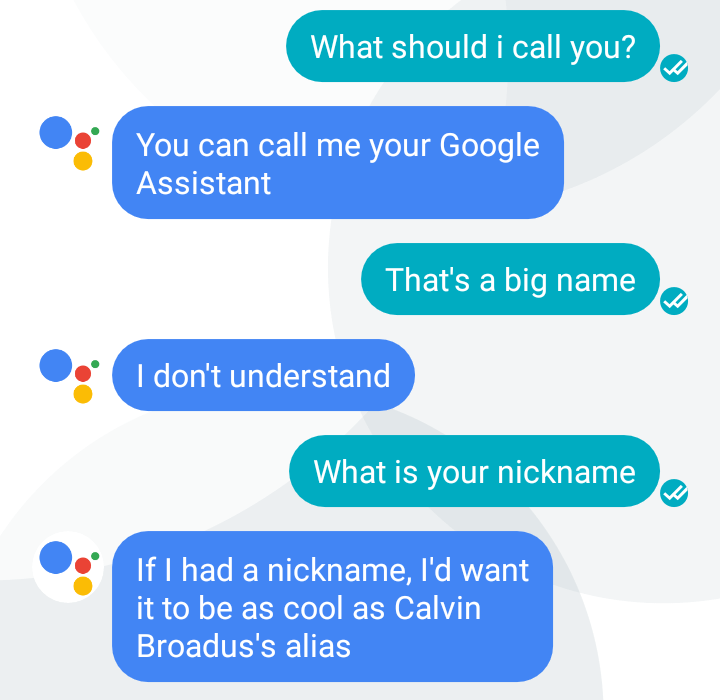 Knock Knock

I've seen somewhere that Google Assistant is able to answer the knock knock jokes. Knock knock, who's there. But, when I tried that my self I got a different response. 2 times I tried and it answered very well.
Try 1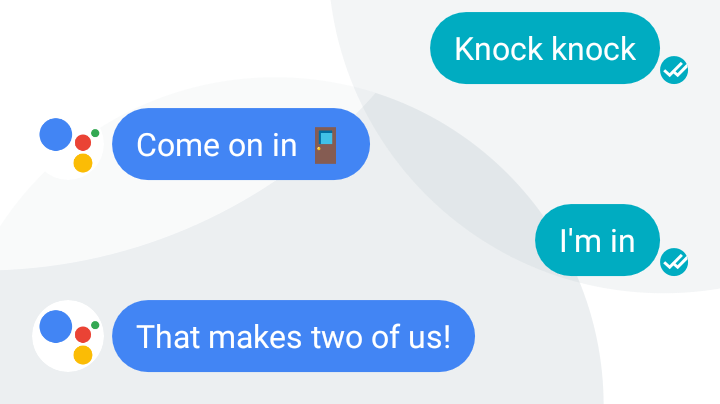 Try 2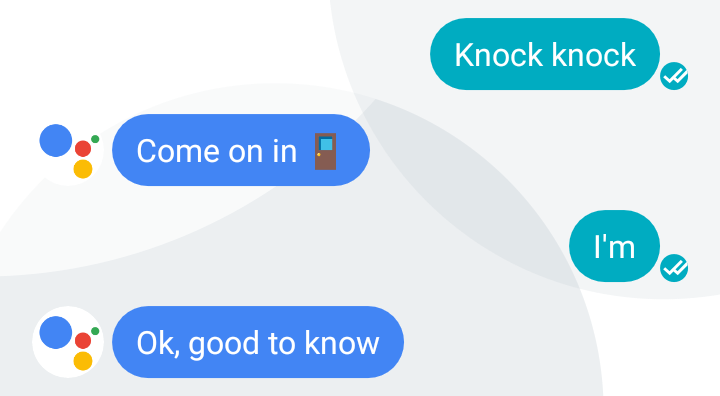 Let's get to know Google Assistant

I've asked some questions about Google Assistant. It's been good to here some of the answers. Many are suggested my assistant itself. But, the answers were really good. You won't feel you are talking to a chat-bot. The one more good thing is it even uses emoji's in its replies. Awesome stuff. Let's check it out.
Favorite color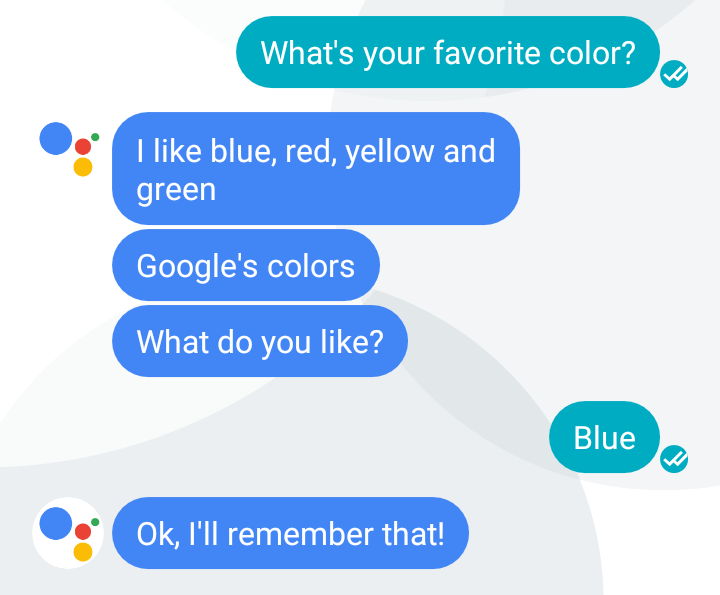 First Crush

Tell me the future
Your ancestry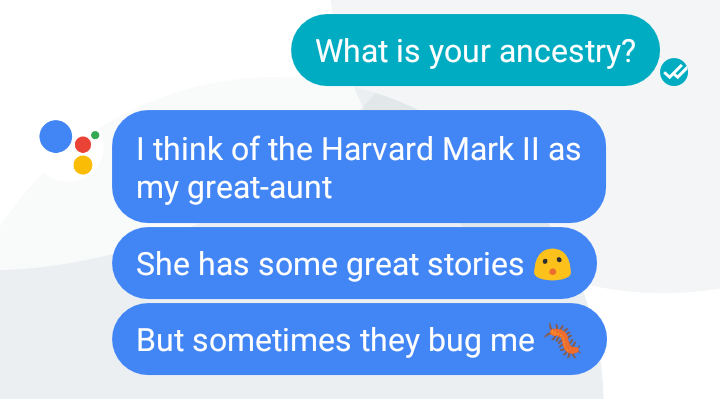 Do you have a best friend?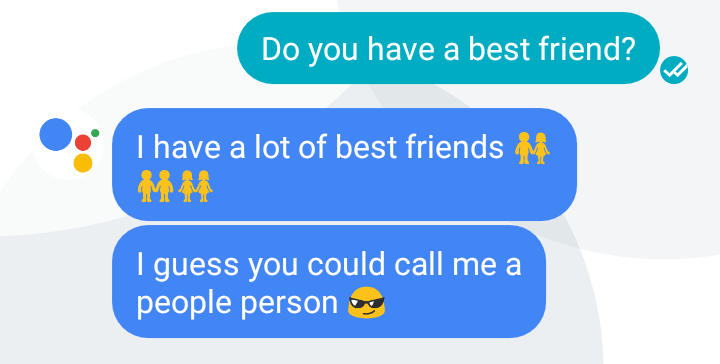 Close to your family?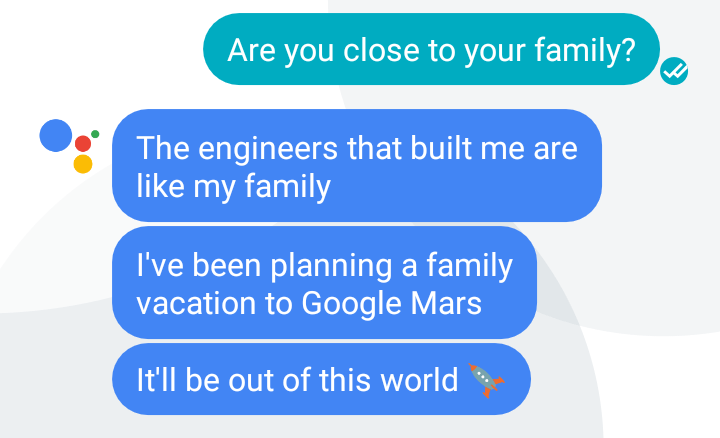 Afraid of dark?
Do you have a name?
Do you like to exercise?

What are you doing today?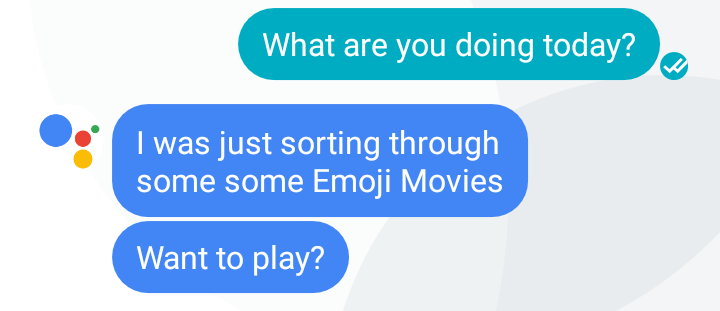 What do you look forward to?
Fan of Star Trek

Anything new in your life?
Favorite Pokemon?
Enjoy music?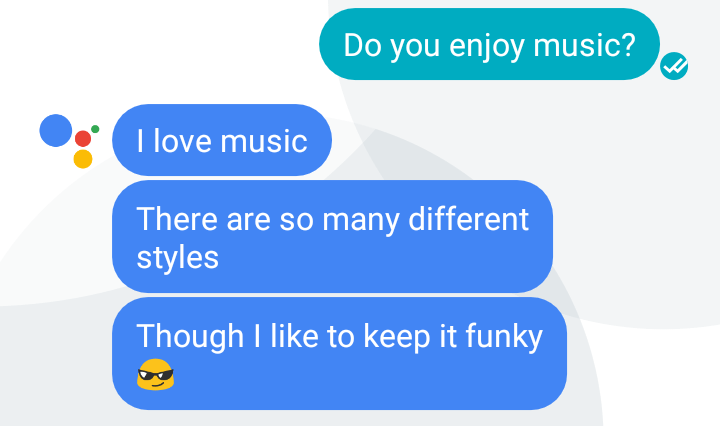 Favorite Fruit?

Favorite Charity?
Morning routine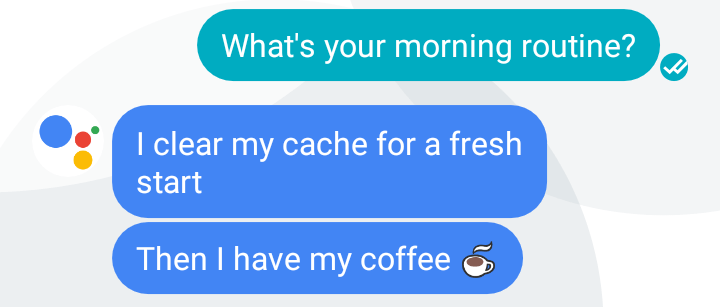 How was your day yesterday?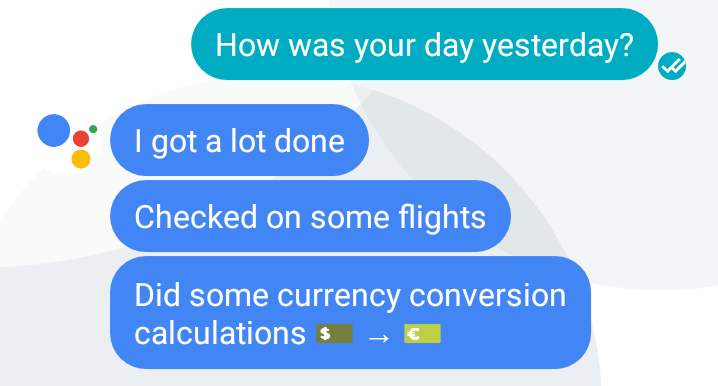 Favorite Star
Travel?

Beach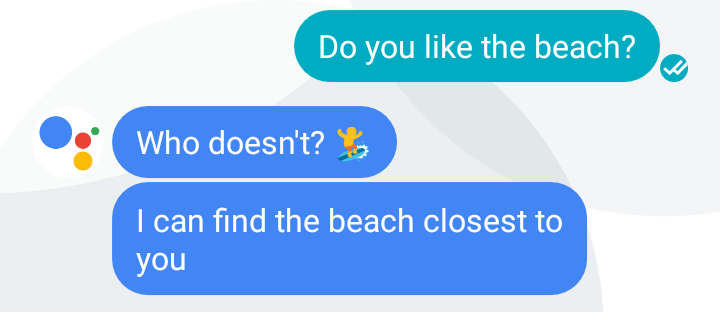 Sports
Sports again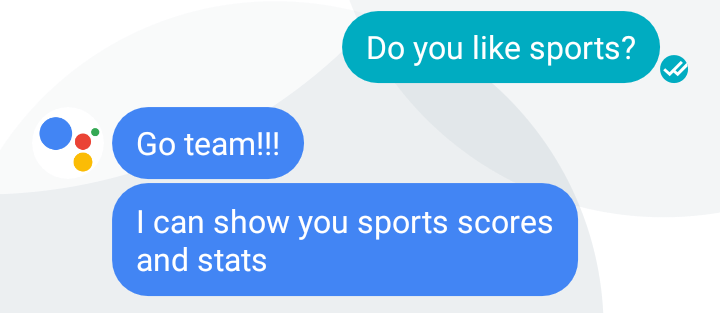 Art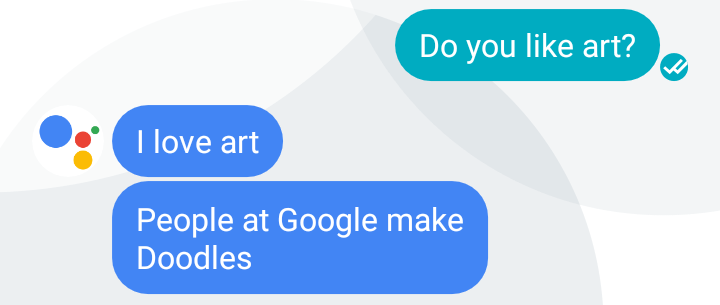 First Day

Imagination

Music
Party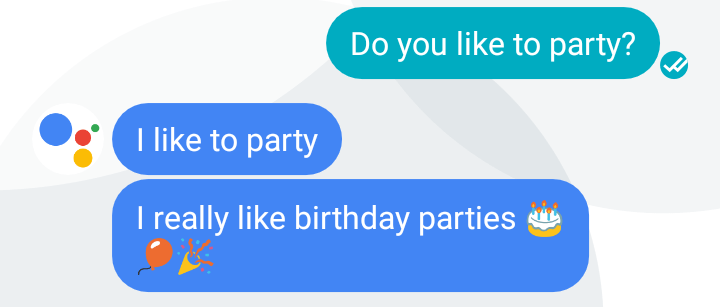 Passion

Sad

Morse code

Is your job to help me?

Good at Math

Superpowers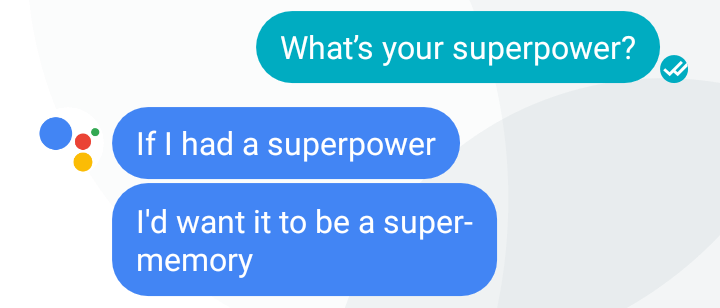 Where are you from?
Excited about?
Dog's name

Morning Routine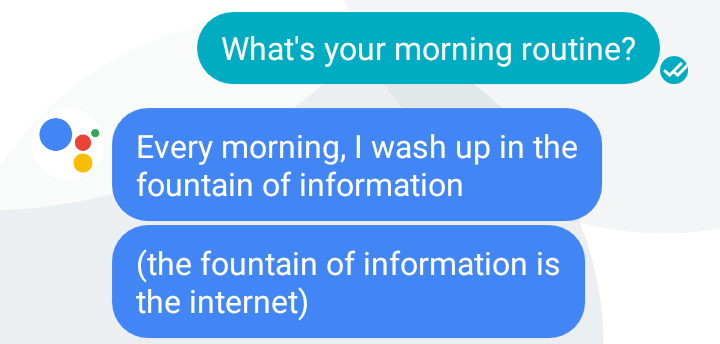 Family Size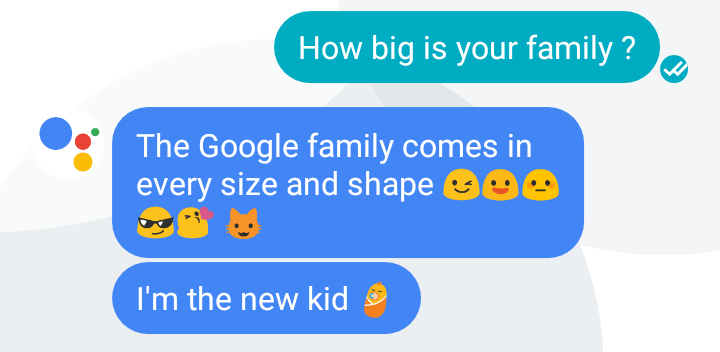 Life Story
Ancestry (2nd time)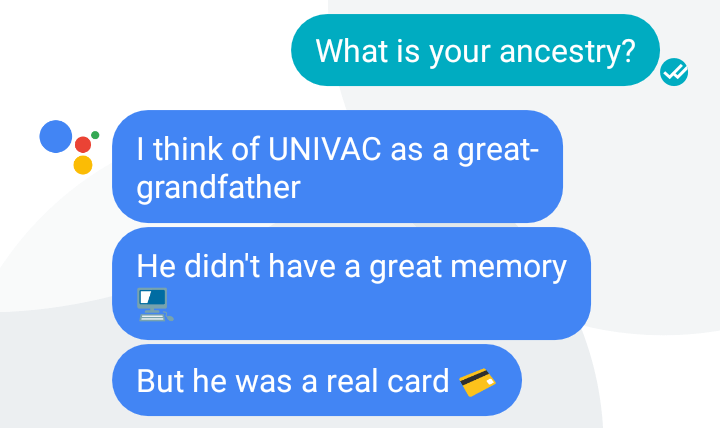 Close to family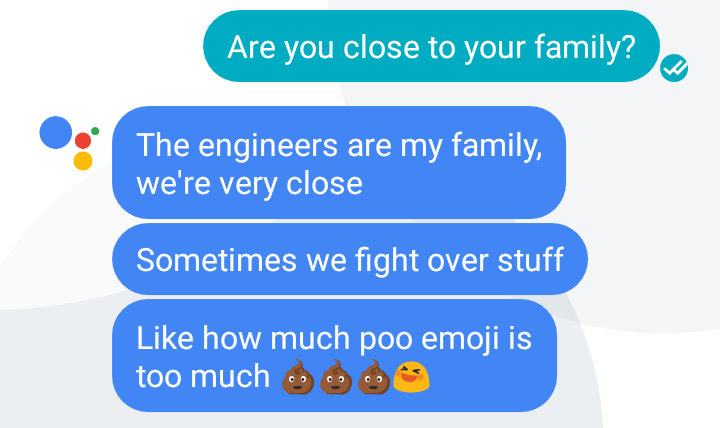 Exiting job

You came from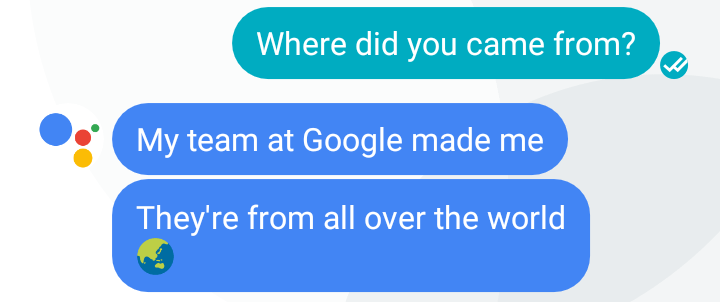 Do a backflip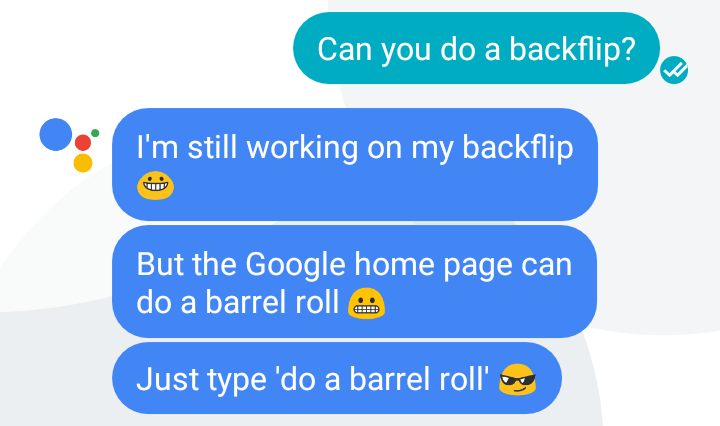 Do you get to travel?
What makes you nostalgic?
Hungry?
Like animals?

Fan of?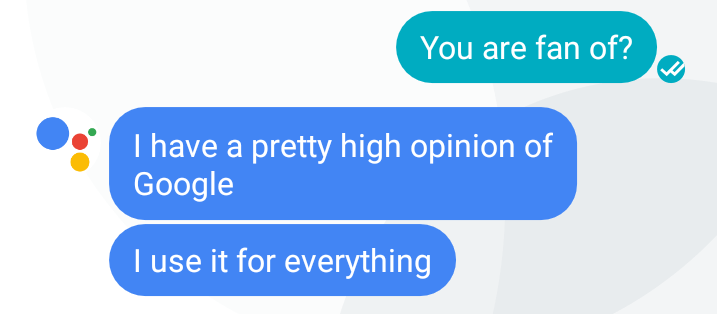 beatbox

Favorite memory

Now this one is one of favorites

Books

Hobby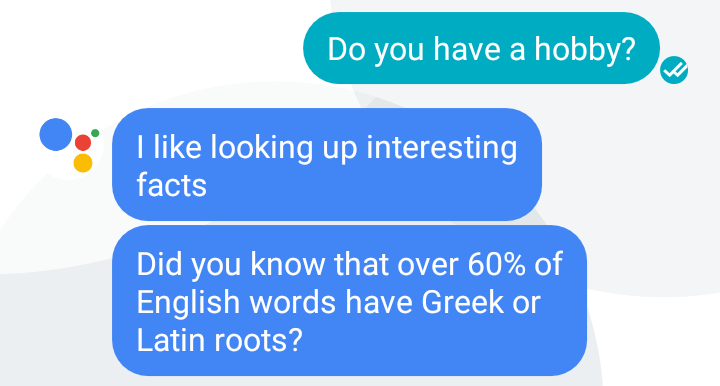 Cat's name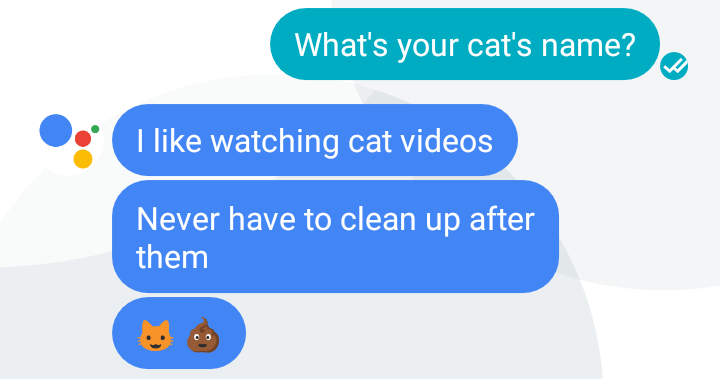 Chinese Food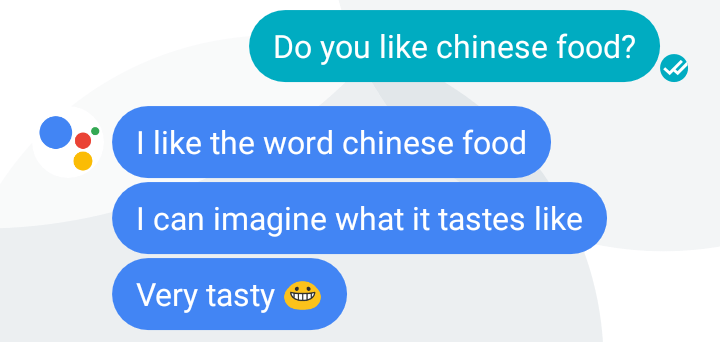 I've even more to share! Part 3 is coming soon. Subscribe the way you feel comfortable. You will be notified when it goes out! Thanks.
Part 3 & 4 is out!
Check out Part 3 : Best Answers of Allo's Google Assistant - Part 3
Check out Emoji Special Part 4 : Best Answers of Allo's Google Assistant - Part 4 - Emoji Special